Nina Kennedy was alive…but not living…until she met him.
Planes, trains, heights…you name it, Nina was afraid of it and led a sheltered life ruled by irrational fears and phobias. When she moves to Brooklyn for nursing school, that life is turned upside down, as she develops an intense but unwanted attraction to her gorgeous roommate, who's pierced, tattooed and just happens to be the smartest person she's ever met.
Behind Jake Green's rough exterior and devilish smile, lies a heart of gold. He makes it his mission to change Nina's outlook on life. When he agrees to tutor her, they forge a bet and the stakes are high as Jake forces Nina to face her demons. He just wasn't expecting to fall hard for her in the process.
What Nina doesn't realize, is that Jake has been living his own private hell. Once he drops a bombshell, will their love survive it?
Told in two parts from both Nina and Jake's points of view, Jake Undone is a standalone story and a companion to the novel, Gemini.
MY REVIEW -
Look at that cover and tell me you're not dying to read it???!!!!
Nina Kennedy has a long list of phobia – she was alive, but not really living, until she went off to college and live with one of her closest childhood friend, Ryan. There she met JAKE. The first time I met him, I instantly like his cool demeanor. He's the type of person that some would judge because of his appearance, but despite the tattoos and the piercings – this amazing hot god is SMART.
Just like me, Nina developed an intense, unwanted attraction to Jake. She didn't realize that coming to Brooklyn and enrolling herself in a nursing school can change her whole life. Especially when Jake one by one decides to challenge her to conquer her fears as her motivation for passing one of her subjects.
Jake Green is an amazing character with a rough exterior and a genuine heart. What started to be a tutoring service for him, turned out to be an adventure of a lifetime as he joins Nina in facing her demons. What he didn't expect though was to fall in love with her in the process.
But when secrets starts to come out, and the past starts to creep from its hiding place, is the love that they have for each other enough to make it through the storm??
I loved it!!!! I love the heart-thumping adventure they both have, even the drama, the twist and turns which had my jaws dropping the characters and, most especially the ending. Yay. I swear I could have swoon and I just felt my heart melt.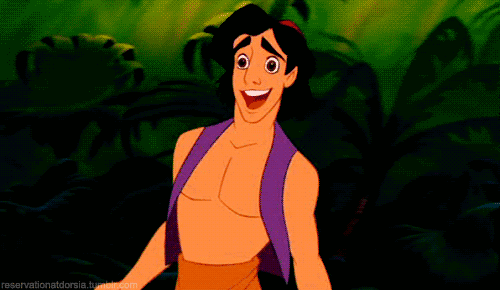 Jake Undone is a sweet, great read that will make you realize that falling in love is like getting over a phobia, you need a lot of guts and courage and just take the risk.
★ARC Copy was given in exchange for an honest review.★
EXCERPT -
AUTHOR BIO -
Penelope Ward grew up in Boston with five older brothers. She spent most of her twenties as a television news anchor, before switching to a more family friendly career.
Penelope lives for reading books in the new adult genre, coffee and hanging out with her friends and family on weekends.
She is the proud mother of a beautiful 9-year-old girl with autism (the inspiration for the character Callie in Gemini) and a 7-year-old boy, both of whom are the lights of her life. Penelope, her husband and kids reside in Rhode Island.
OTHER BOOK IN THE SERIES -
GIVEAWAY -
BUY LINKS -