Two girls. One Leo.




Identical twins, Maggie and Clara Ryder, both grew up with Leo Maddox, billionaire playboy, apparent alcoholic, and heir to his grandfather's world-famous Maddox hotel empire. Their roles were cemented long ago: Maggie, as his best friend and Clara as his childhood nemesis.




But when a simple twist of fate changes everything and both girls start to fall for the lean, mean, ridiculously sexy and seemingly spoiled Leo... which girl will win his heart?




Throw in a little mischief, drama, and one smoking-hot bartender and lines are sure to blur. But one thing's for certain, neither good-girl Maggie nor rebellious Clara will be satisfied until they each figure out where they belong.




*NEW ADULT ROMANCE. Recommended for 17+ due to sexual situations and adult language.
my review -
Let me begin this review by saying: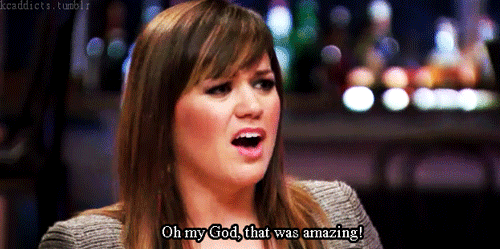 I didn't expect much from this novel, but ended up with a wide grin on my face, and yes, I'm still giggling from that letter. Totally unexpected, it got he hooked, confused, frustrated, swooning, and in love. This is one novel YOU just need to read!
Maggie is the good girl among the twins. She was Leo's best friend. She was the responsible one, and the practical one. The novel started with her strutting inside the bar, trying to find a date for a party. She didn't know that DEAN that she dragged on her father's party was someone she didn't expect to see after six long years. Imagine her face when everyone recognized Dean but her.
Imagine my astonishment when I read her previous 'doings' when she was younger. Maybe I have stereotyped early on the novel… I decided to wait, and see where this all unfolds. She was confused about her feelings, and I wished to God she will make the right decision before she do anything rash. Good thing she had a practical mind, and yes, selfless heart.
I was prepare to hate Clara (I know! Stereotyping already!). At first, she didn't give me the reason not to hate her – after all, she was dating Maggie's (ex) boyfriend. But how can I? When she was just looking out for her twin? When all she wanted was to be free and not run the golf course?
I didn't expect to love her more in the end. Not just of her impulsiveness, because despite the strong, b**tchy façade, she really had a big heart. A little afraid to take the risk when it comes to love, but when she does, her loyalty was undeniable. All her life, she wanted to run, she made a plan, fatten her savings – it was all going perfectly until she accidentally hit Leo and he swift her off to Manhattan.
So when Leo finally admitted that he liked her (despite the fact that they have been in each other's throat for years), I was hoping that he really did like her, that he was honest about his feelings, not just playing her.
I thought there was just LEO, but no. There were two very HOT, irresistible men
in this novel. There was Dean-slash-Robby.
I don't have the power to resist Leo's charm. I just knew it! Their banters, arguments were just foreplay! There was a thin line between hate and love, and Leo and Clara are about to cross it. But first, Leo has to prove that he was serious with her. THEY WERE MEANT TO BE TOGETHER. They are perfect with each other. So despite the fact that I usually love the best friend-fell-for-best friend kind of plot, I pinned for these two.
Don't get me wrong, he really can be an a** sometimes, but he all made up for it. I love him, his grand gestures, and his smooth words. I fell madly in love with him reading the letter at the ending. I was melting!! It was just so sweet, and Clara is indeed lucky to have him.
Is there a room for another man? You just have too! Because you will like Dean. At first, I was confused about him – who is this guy? Is he bad news or good news? With his history with the family, I can't help but be suspicious as well. But putting his past aside, he's a likable guy too. He's very nice, sweet, and yes, a guy you can bring home to daddy every day, except for one single secret he's yet to divulge to Maggie.
For a debut novel, this one really, really rocked! I couldn't put it down. The characters were pretty complex. I thought for a while I really know how will they end up or who they will end up with, then I'd be getting a different scenario, one that is surprisingly better. A total must-read, you-just-can't-put-it-down, swoon-worthy type of novel – you just have to grab this one!
★ARC Copy was given in exchange for an honest review.★
How dare he make me start questioning everything? How dare he make me feel something I shouldn't for him? I found my voice and my breath. "I accidentally saw you naked this morning and so-freaking-what if I happened to like what I saw, okay? Are you trying to say you like me?"




"Yes," he said in a tone so serious it made me want to duck under the table.




"No... No! NO! You can't. Not now. Not after all these years of being so mean to me. It's not fair. If that's how you feel, then why are you such a jackass?"




I waited for my childhood nemesis's usual spiteful response, but it never came. Instead, he simply finished the conversation by saying, "You're right. I've been mean to you for far too fucking long. It ends tonight." Then very carefully, very calmly, he slid his beer and mine to the other side of the table. I watched him with guarded eyes, my heart jack-hammering against my ribs.




"What are you doing?" I demanded.




He stood, ignoring my question, and started moving toward me.




"Don't you dare."




Still he came.




"Leo." I tried one last time, but my voice came out in a terrified whisper.




With the confidence of a rock god, he came to me. He grabbed one of my now trembling hands, and in a single swift motion, pulled me up and into his arms. I let him do it too. I let him because I knew what was coming and I had no willpower to stop it. Then, Leo tangled his hands in my hair in a way so tender and out of character that if my eyes weren't open, I wouldn't have believed it was him.
Sarah Darlington is obsessive by nature. When she gets an idea in her mind, it becomes impossible to shake. Take her debut novel, HE BELONGS WITH ME, for example. Before deciding to write New Adult Romance, she wrote three different versions of the same Young Adult Novel where her main characters were teenage superheros from an alternative universe. It never worked. It drove her crazy. Then she dropped the superhero bit, added some spice, and suddenly everything started to click. She found her niche. And if it hadn't been for her obsessive nature she never would have learned how to write in the process.
Sarah lives in Virginia, is married to her high school sweetheart, and is currently spending her days chasing around a very active toddler. When she gets a chance to breathe, she writes
.