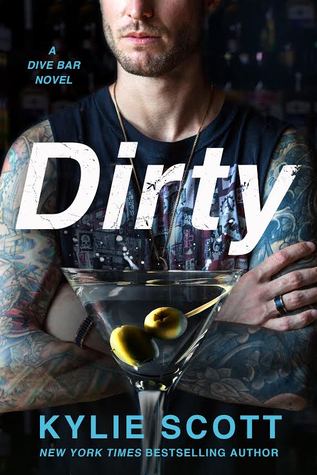 The last thing Vaughan Hewson expects to find when he returns to his childhood home is a broken hearted bride in his shower, let alone the drama and chaos that comes with her.
Lydia Green doesn't know whether to burn down the church or sit and cry in a corner. Discovering the love of your life is having an affair on your wedding day is bad enough. Finding out it's with his best man is another thing all together. She narrowly escapes tying the knot and meets Vaughan only hours later.
Vaughan is the exact opposite of the picture perfect, respected businessman she thought she'd marry. This former musician-turned-bartender is rough around the edges and unsettled. But she already tried Mr. Right and discovered he's all wrong-maybe it's time to give Mr. Right Now a chance.
After all, what's wrong with getting dirty?
Purchase Link:
http://amzn.to/1S7OCxV
[Second Book: TWIST is up for Pre-Order!
http://amzn.to/1TgMhjj
]
Nothing is wrong with getting DIRTY.
I had so much fun reading this novel. I love the first part – can't help but laugh despite the heartbreaking truth that was slapped right in her face during her wedding day. Lydia sure knows how to escape in style. It was a good thing though, because escaping her groom lands her in the shower of the hot Vaughan. He is exactly what she needs – the complete opposite of her ex!
But last thing this hottie needs is drama, and much more chaos. He has a lot on his plate and he won't be home much longer. He just couldn't help but ogle on the beauty that he found on his bathroom shower. He helps distracting her from the now, and everything that came along from the wedding that didn't happen. Somehow, he helped her gain her self-confidence back again.
Despite the attraction, they instantly became friends and spent a whole lot of time near each other. He makes her laugh all the time, and he's really pleasing in the eyes – seriously, who won't easily fall for this guy? He didn't only make her fall in love with him, he made her fall in love with herself as well. He helped her to be strong enough to stand on her own, and fell good about herself: which makes this man a total winner in my book.
Although there's this fact that it wasn't a DUAL POV (which is probably the reason why I didn't give it a 5), I still enjoyed reading it. I loved how the story went, and how our characters evolved and grew, how there was less drama, and there was more fun and steam. Not to mention all those crazy, adorable and supportive secondary characters that will grow on you in no time.
It's sweet, short, fun and sexy. I truly enjoyed reading it and finished this one in one sitting. Couldn't wait for the next one in the series!
Rating:
4.5 Stars
Kylie is a long time fan of romance, rock music, and B-grade horror films. Based in Queensland, Australia with her two children and one delightful husband, she reads, writes and never dithers around on the internet.