Broken Play
Birmingham Rebels # 1
By: Samantha Kane
Releasing September 1, 2015
Loveswept
Blurb
Perfect for fans of Shayla Black and Lexi Blake, the deeply sensual new Birmingham Rebels series introduces an unforgettable team of chiseled football gods—and the daring, provocative games they play behind closed doors.
Birmingham Rebels offensive linemen Beau Perez and Cass Zielinski are inseparable, on and off the field. Cass, the captain with the cowboy swagger, is a loose cannon. Beau, the veteran tight end, is cool under pressure. And ever since they were caught on tape in a steamy threesome, their exploits have fueled more than a few tabloid headlines—and naughty fantasies.
Marian Treadwell knows all about the video. And now that she's the Rebels' new assistant offensive coach, she can't look at Beau and Cass without picturing their hard, naked bodies—with her pressed in between. Marian would like nothing more than to indulge those impulses, but she knows better than to get too close to her players, a bunch of adrenaline-fueled alpha males who don't always follow the rules.
Just the thought of sharing the gorgeous yet guarded Marian drives Cass wild. At first, Beau isn't sure she's right for them . . . and lately, all he desires is a little alone time with Cass to explore their new intimacy. But it's only a matter of time before Cass breaks through both of their defenses. Because when seduction is the game plan, he always plays to win.
Broken Play is intended for mature audiences.
Purchase Links:
Definitely BROKEN PLAY is one unforgettable read, it's probably because of those football hunks that graced every single page, or the steam that seemed to be emanating in every chapter or this strong lady who is strong enough to fight and demand for what she wants, even if it's not the norm.
Here are two different men who are inseparable, as hot as hell, but way different from each other. Cass is the captain, a little bit impulsive and short-tempered. Then Beau, the veteran, is very cool, although he has a not-too-stellar past. The both of them are notorious for starring on a steamy threesome video that made it to the headlines.
Marian Treadwell was proving herself to her father by being the new Rebel's assistant offensive coach. Problem is, she couldn't look at both men without thinking about the tape that she saw – with her in the middle. But she has apprehensions, she knew better than do something about those fantasies, especially to the players who had too much testosterone and seemed to have some penchant in breaking the rules.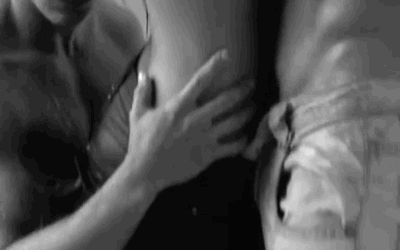 She turned them on, and makes them see things in different perspective. They can take risk, she makes them more comfortable, and she makes them put their guard down. At first, she was a little unsure of everything, but both Cass and Beau proved to be trustworthy and made her lower her guards and allowed them in. Secrets were shared, trust was given, and fantasies were fulfilled. It was total explosion.
We get to meet Danny, her best friend, and we learned both their stories. Just as when I thought Beau's and Cass' story was interesting, nothing of it compared to Danny. His was pretty much surprising. Nevertheless, I like how he cared about Marian, ever since they were in college. One call from her, and he'd come running.
The turns are unexpected and the twist had me sliding off my chair. One surprise after the other, most are jaw dropping. My first Samantha Kane read, and I have to admit, this won't be my last. I want more of Birmingham Rebels!
RATING:
Characters: 4
Plot: 4
Steam: 5
Overall: 4.3
____________________
Purchase Links:
There were days when you owned the world, and days when the world chewed you up and shat you out. Cass Zielinski, center for the redheaded stepchild of the National Football League, the Birmingham Rebels, had woken up thinking it was going to be the latter. First meeting after the draft, after a dismal second season and their complete and utter failure to make the play-offs, he'd expected some trash talk thrown his way and the offensive-captain patch to get ripped off his jersey. Instead he sat staring at the prettiest coach's assistant he'd ever met, while the Rebels' head offensive coach, Mike Richards, gave the traditional "This Is Our Year" opening speech. The speech wasn't quite polished yet, but there were only four of them at the meeting, so he had time before trying to bullshit the rest of the team.
"Hat." At the sound of the whispered word, Cass looked over at his best friend, Beau Perez. Beau gestured to the hat on the table. It was sitting right in front of the new assistant, and she couldn't put her armful of papers down. "Hat," Beau whispered again.
Cass clumsily yanked the cowboy hat off the table. He grew up in Texas, where people made room for hats on the table when there was nowhere else to put them. "Sorry, ma'am," he said politely to the new assistant, who was staring at him. Marian, her name was Marian.
She blushed and smiled nervously, then looked away as she set her papers down at last. Damn, she was pretty. She had long, straight blond hair, part of it pulled back in some sort of professional-looking style, leaving the rest to hang down her back. Under the harsh lights, it shone brightly against the dark blue of her suit jacket. She was buttoned up like it was Sunday. He could still tell she was fit, long and lean and athletic. When they'd shaken hands she'd reached his chin in her low-heeled shoes. He was six four, so he guessed she was about five seven. Tall for a woman. She had a light tan to her skin, as if she spent time outdoors, not in a tanning bed. She made him think of those sexy beach-volleyball babes. Mike had told them she'd worked at a small Division III college in the northeast before coming to Birmingham.
Beau pinched his arm and he jerked away, glaring at him. "What?" he mouthed.

Beau wasn't a captain, but where Cass went, Beau followed. It was part of the deal when they'd signed. Beau gestured toward Mike with his head, frowning.
Beau looked damn scary when he was frowning. He was six-six, with hair so dark it looked black. He had that sort of coppery skin Mexicans had, pretty and soft-looking. Not that Beau looked soft. His face was all angles, his nose broken a time or two, his neck as thick as pretty Marian's thigh, Cass would bet. Beau's mouth was fierce and wide, with thin lips, but he had a sharp indent above, making his upper lip bow. Cass jerked his gaze away from Beau's mouth. Beau was looking at him, exasperated, and rolled his eyes at Cass. He looked like an exotic Hulk, but his brown-gold eyes full of laughter ruined the comparison. Beau got those pretty eyes and skin tone and hair color from his mama. Cass had met her. His daddy was some handsome stranger who had some fun and disappeared. According to Beau's mom, he'd been tall and rugged, like Beau. Too damn bad he'd walked away. He could have had a son in the NFL.
"Cass? Anything to add?" Mike asked. Cass turned his gaze to the coach, who was standing there, arms crossed, his expression clearly showing he knew Cass hadn't been paying a damn bit of attention. Mike was in his late forties, and with his short, graying hair he looked every inch the suburban dad who shuttled his kids to football and soccer practice and mowed the lawn every Saturday. In truth he was a workaholic who'd been divorced twice and had no kids. He paid someone else to mow the lawn of the house he barely saw.
"Nope," Cass said, covering, frowning and nodding his head as if he knew what was going on. "Not right now. I think you said it all. I may have something after we talk." Nice way to make a good impression on the front office, Cass thought, mentally kicking himself in the butt.
"I'll just bet you will," Mike said sarcastically. "You know we drafted a good running back in Tom Kelly," he went on, getting down to business. "We traded for two second-round picks next season, as well. We're still building this team."
They sure as shit were. "Tom was a mediocre player," Cass said, trying not to grind his teeth as he talked. Beau had told him that pissed people off. "And we got Danny Smith in the trade. We didn't need two new running backs. We had a chance to grab Taylor Reutsch when he went free agent, instead."
"Reutsch wasn't a good fit for this team," Mike said stiffly. "We discussed this."
"And I disagreed," Cass reminded him.
"Marian convinced me Tom's stats indicated he had more potential than what we saw while he was at Nebraska. Their system didn't work for him. Ours will. It's done." Mike's tone indicated the topic was dead.
Cass glared across the table at Marian Treadwell. He'd underestimated her, obviously. She was more than a pretty face. And she was messing with his team.
"I'd be glad to go over his stats with you and explain why I encouraged the team to acquire him," she said with a polite smile. There was nothing weak about her demeanor. He liked that. Liked that she spoke to him like an equal and clearly expected the same from him. Her offer was an olive branch. Cass recognized it. She wanted to stay. Cass had the power to make or break her here. He knew it. She knew it. The whole damn table knew it. But she wasn't begging.
"Sure," he said, with a stiff smile and a nod. "That would be good. But Reutsch—"
"Reutsch is a pig," Mike said, cutting him off with a curl of his lip. "I told you to trust me, Cass. I know what I'm doing."
"I heard that about Reutsch, as well," Marian said. "I don't like to give credence to rumors, but these were too prevalent to ignore. I didn't feel that, personalitywise, he would fit in here." She was cautious, but still exuded confidence with each word she spoke. It turned him on. He was surprised by his interest in her because normally he didn't poach in team territory. But damn, she was going to be hard to resist.
Samantha Kane
lives in North Carolina with her husband and three children, two boys and one girl. With a master's degree in American history, she spent seven years as a high school history teacher before becoming a full-time writer and mom.