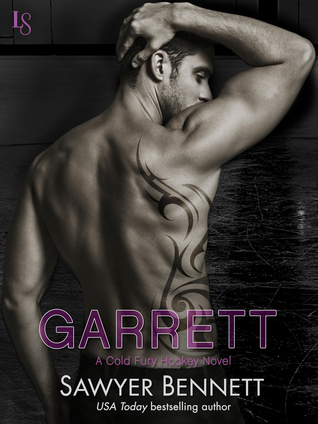 "Life is frail for all of us. We don't know what tomorrow holds, or the day after, or the day after that. And besides... whether we go on a second date or third date, we're going to end up fucking eventually. And I'm very much wanting that right now. No, wait... that's not right. I need it right now."
Olivia has a whole lot on her plate, in fact, her plate seemed to filled the whole table by itself. She had just been given a news that would change her life. She will have to undergo serious medical treatment. At first, she decided she didn't have the time to have a relationship. She hated to see him go, but when a friend convinced her to live her life to the fullest - she finally closed her eyes and took the risk. It was the ultimate ride of her life - being with Garrett and seeing a different side of him. The sweet, and the ummmm... relationship type. He was to swoon for.
"I look at this gorgeous man, who purportedly doesn't do relationships, telling me that he wants one now. With me. Sick me."
Sawyer Bennett has done her research pretty well, and by the appraisal and explanation of Olivia's doctor, it was like you will know how it feels like when the procedure is being done and what to expect. Writing medical stuffs can be tough, especially when someone from the medical field reads it, and as a nurse - I have heard doctors telling patients about their condition and stuffs to do with them, and Olivia did get an awesome and cool doctor who knows what he's doing.
He knows what is to be expected when he jumped into the Olivia Wagon, he too did his research and somehow knew what to expect. Now, he has a lot to live for besides hockey. This girl, this strong woman who had completely got him off the market and made him consider permanency, and commitment.
Yet, she didn't know what the future holds for them, and no matter how much the people around her told her that Garrett would be there forever, a tragedy had her question their future and made her did something I thought he was only capable of doing (sorry for the stereotype!!). Totally got myself brokenhearted at this point... Would she finally realize that he would love her no matter what? Or would she be afraid to take the risk knowing the uncertainty of her future?
Good thing an unexpected friend came in to the rescue and gave her a sound advice (totally surprised!). Nevertheless, it got her out of her stupidity and was ready to make the big gesture. But when she realized her mistake and apologized, he was already ready to let her go... (Arrghhh, talk about frustration.) Of course, this friend once again came into the rescue. I so like this friend - and he's pretty amazing for what he did to the couple. He was the person who was responsible of getting their heads out of their asses.
___________________________________________________