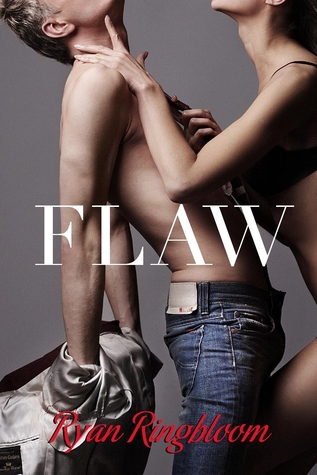 What can be said about Josh Brewster? Nothing good, that's for sure. Just ask anyone. They'll be quick to tell you. Josh is a selfish, sweet-talking manipulator who will charm you in a minute, all the while planning his next move. He uses. He leaves. All Josh desires is things that come easy. Why actually work hard for something when you don't have to?




When Josh comes to face to face with a girl who's doesn't make anything easy, Josh begins questioning the game he's played so long. He's suddenly eager to learn how to work for something he never imagined wanting. Can a player really change his ways? Better yet, will his past forgive?




Aidan Turner has had a rough life, a life that has only become harsher as he's gotten older. The scars across his face serve as a constant reminder of the haunting nightmares from his past life. Seeing himself as nothing but a monster, Aidan believes no one will ever be able to look past his flaws.




His reasoning is about to change when his very own beauty comes barreling in, sparking emotions he'd thought he'd never feel. Love sizzles between them, but his friendship with another girl complicates everything, especially after the nature of their friendship becomes confused. Will friendship overshadow his true feelings and ruin both couples' chances at happiness?




Warning – Mature Content.
BUY LINKS:
I have loved the two books I have read from Ryan Ringbloom – FAST & WAIT, and I just knew in my gut I would fall in love with this one too. It has the familiarity of the FAST series, with all the characters we have come to know and love lurking in every pages, and new ones you would adore as well. This time, Ryan had made sure this is a lot more mature, a lot hotter and a lot sweeter.
MEN WITH FLAWS
Josh – INTERNAL FLAWS
He's hot. He's a heartbreaker. He will use you, dump you and break your heart. He'll sweet talk his way to your bed, and then manipulates you to get what he wants and then leaves. I HATE HIS FLAWS. At first, I found him an a**, and really, really heartless. I had a doubt if I would be able to like a guy like him, especially when he decided to move out of his parents' house. It wasn't because he wanted independence, but he wanted to score more girls without his parents breathing on his neck. What he didn't expect was to meet Becca – the girl with the pink hair who turned his world upside down.
Aidan – EXTERNAL FLAWS
If Josh was hot and handsome, Aidan has a scar across his face that would send those with the faint of heart running on the opposite side. But this amazing guy has a big heart, even though his past is not that stellar. It reminded him of the rough times of his past. He knows his flaws, and had already accepted that some people would not look pass through it. His life was mundane, and centered on his weird friendship with Becca until Jordyn came along and changed his life.
SHE WANTED TO SAFEGUARD HER HEART.
Becca had an easy relationship with Aidan. They're pretty close, they're sweet – but they're friends. It was weird watching them together, especially when they cuddle, but you can feel that what they have is platonic. Becca was different with Josh, but she didn't want to be with him because of his flaws. She wanted something safe and predictable. So despite the powerful emotions Josh could trigger, she tried her best to fight it…
THE PERFECT GIRL
Jordyn was the perfect girl who fell in love with someone so imperfect I thought she was up for it. I like her at first, on how she'd seen past through his imperfections and saw Aidan for whom he really is and not what he looks like.
JOSH & BECCA
Josh was great with Becca, he might started to be someone you will hate, but you can see the changes in him gradually. Eventually, he turned out to be someone you can easily like, and surprise, surprise, fall in love with. Just when I thought he will break her heart – Ryan gave me the biggest surprise of my life because she had other things in her mind. I was just crossing my fingers about these two, and hoping one of them would come into their senses…
AIDAN & JORDYN
Just as he tried to avoid her, she makes her way into his heart and won him over. But she did something I never expected her to do that had caused his heart to break and their wonderful relationship to be over. Can they get pass through it?
TESSA & TUCKER
The chapter on Tessa and Tucker was REALLY, REALLY, REALLY worth the wait.
FLAW was filled with characters with and without flaws, unexpected surprises, totally hot scenes and romance that can make and break your hearts. Just like the rest of her works, Ryan Ringbloom had me hooked once again with her work. First few pages, and I was totally engrossed, before I knew it I was done, and the bonus chapter was indeed something that I was so glad to read about because a lot of people has been waiting for it for a very long time. I can't wait to read PANIC next!
Ryan Ringbloom

lives for anything Romance. The passion, love, angst, awkwardness… she loves all of it.
When Ryan needs a break from reality she sneaks off to read a romantic story or write one of her own. Drinking coffee, reading Tweets and hugs from her five year old are the best part of her day.
You can follow her on Twitter: @RyanRingbloom or visit her website at RyanRingbloom.com . Feel free to contact her, she would love it!
Review copy provided in exchange for an honest review.