Title: The Hardest Fall
Author: Ella Maise
Genre: Romantic Comedy/Contemporary Romance
Release Date: April 18, 2018
The first time you meet someone, you make eye contact. You smile, say hello. Should be simple, if you're anyone but me. The first time I met Dylan Reed, I found myself making eye contact with a different part of his body. You see, I'm very good at being shy, not to mention extremely well-versed in rambling nonsense and, unfortunately, rather highly skilled at making a fool of myself in front of a guy I'm attracted to.
At the time, I knew nothing about him and thought none of what I said would matter since I'd never speak to him again. Turns out, I was very wrong. He was the star wide receiver of the football team, one of the few players expected to make it into the NFL, and I ended up seeing him all over campus.
I might have also propositioned him, run away from him, attacked him with a cooking utensil…and…uh, maybe I shouldn't tell you all of it. It's pretty normal stuff, things you'd expect…from me. Eventually, the time came when I couldn't hide anymore—not that he'd have let me even if I tried.
Before now, he never knew I was secretly watching him. Now that we see each other every day, he knows when I have a hard time looking away. It doesn't help that I'm not the most subtle person in the world either.
He smiles at me and tells me he finds me fascinating because of my quirks. I can't even tell him that I think my heart beats differently whenever he's around.
He thinks we're going to be best friends. I think I have a big thing for him, and the more I get to know him, the more I don't care that I'm not allowed to be his friend, let alone fall for him.
The thing is, that's exactly what I'm doing—what we're doing, I think.
I fell for this book. HARD. Like really hard.
Zoe and Dylan are pretty much great characters. Their first meeting was off the charts. Our shy girl Zoe met Dylan Reed, and she didn't expect to see the rest of him. It was memorable, funny at best, embarrassing at its worst - but things didn't go as expected and it wasn't the right time. She didn't expect who he was, what he was in campus. It was okay when she knew, because there was no way their paths are going to cross again. Until they met the second time. Second time was bad timing again.
"Third time is the charm, so maybe next time we'll make it happen."
The third time they met, she hit him with a cooking utensil. But then good things starts to happen. She couldn't run away or hide from him anymore. Before she knew it, she was discretely watching him. And he knows it.
"I like having your eyes on me, Zoe."
I managed to force a nervous smile. His thumb moved on my cheek, rendering me… basically completely helpless.
Forgetting myself, forgetting where we were, I whispered, "I like watching you."
If only Zoe's life isn't laced with secrets and lies. It would have been easy. But things are just complicated, and Zoe can't do anything about it. Or maybe she could. She deserves the best anyway. Question is, is she brave enough?
I am totally head over heels over these two characters. Zoe and Dylan are the best! Dylan is ever charming, not your typical jock, he helps his family when he could and he doesn't fool around. He can be a little alpha, but not too much that will make you roll your eyes.
Zoe gives a new meaning to word-vomit. I like her. Maybe some of us (like me) can relate to her. When she's nervous, she tends to ramble, and its adorable. But sometimes, it tires the heck out of you to listen to her, and you just want to shut her up. So its a love-hate relationship. Nevertheless, Zoe will win you over when you get to know her and what she had been through. She's a brave girl who was willing to do anything for the sake of family. Did I tell you she'd die for pizza?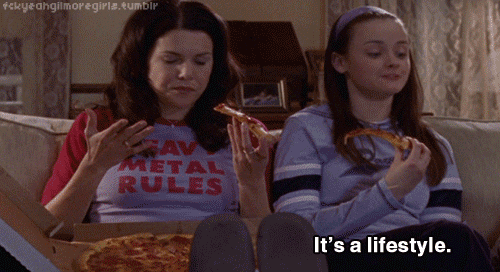 The first part of the book, I was laughing out loud - it was already hilarious and I was expecting the rest to be great as well. Ella Maise delivered marvelously. The Hardest Fall is a slow burn romance. It will make you wait. Make you anticipate. Make you crave. Then gives you the best in the end. There are surprises that you can guess along the way, and there are those that will still make your jaws drop.
It was a whole lot of feels - you'll laugh, you'll smile, you'll get irritated, you'll hate you'll feel embarrassed, you'll cry, you'll feel sad, you'll feel jealous, you'll feel suspicious, you'll break your heart and you'll fall in love.
$2.99 for a VERY limited time!
Writing has become my world and I can't imagine myself doing anything other than giving life to new characters and new stories. You know how some things simply makes your heart burst with happiness? A really good book, a puppy, hugging someone you've been missing like crazy? That's what writing does to me. And all the hard work, all the sleepless nights, all the anxiety…everything is worth it at the end. And I'm hoping that reading my books will leave you with that same happy feeling.
a Rafflecopter giveaway