Title:
Living with Her One-Night Stand
Author:
Noelle Adams
Genre:
Contemporary Romance
Release Date:
April 24, 2018
Publisher:
Noelle Adams
Series:
The Loft
Format:
Digital eBook / Print
Digital ISBN:
B079QBFN82
Print ISBN:
9781386003724
Jill has never been good at taking risks, but she spends one hot night with a sexy stranger, knowing she'll never see him again. Then Lucas shows up the next morning as her new roommate. He was supposed to be a one-night stand, but now he'll be living in the empty room in her shared apartment for the next six months.
Jill needs stability and a long-term relationship, and she knows Lucas can never give her those things. He's looking for a life free of commitments or obligations. She knows he's wrong for her. She shouldn't want him for more than one night.
But she lives with him. He's around all the time--with his sexy smile and his hard body and the soft heart he pretends not to have. Not wanting him isn't really an option.
Review:
4/5
The biggest risk that Jill did up to date is to sign herself up in a dating app, and get herself out to a date with a stranger. She thought that was it, and it would be easy. But when her date doesn't shows up, and a sexy stranger made an offer she couldn't resist - Jill took another risk by spending one steamy night with a sexy stranger, thinking he wouldn't see him again.
Only to realize the next day that he'd be the one living in the empty room in their apartment for the next six months.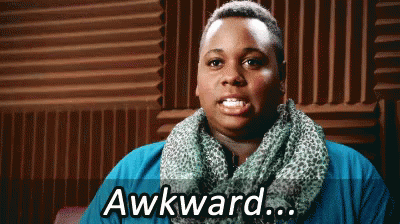 While Jill longs for stability and roots, Lucas just wanted to live. Something happened in his past that made him live for the moment and enjoy while it lasts. Commitment wasn't in his priorities. He didn't want to string her along. She knows she shouldn't want him at all - but the attraction was their. The pull of being them together was too much. Will one night be ever enough?
I like Jill. The fact that she knows what she wants and what she deserves and she's not afraid to fight for it until she can. Lucas has his own secrets to tell, it was surprising, but then you'd understand why suddenly he became a commitment-phobe. I enjoyed reading Living With Her One-Night Stand. It's romantic, sexy and fun.
Copyright © 2018 Living With Her One-Night Stand
On Monday morning, Jill overslept.
She set her alarm for seven, but it was seven thirty-five when she finally woke up. As soon as she registered the time, she flew out of bed and ran to the bathroom.
She hated being late. As much as it annoyed her when other people were late, she hated it even more when it was her.
She took a three-minute shower, grabbed an outfit that wouldn't take any effort to pull together—a knee-length A-line dress in a vintage print—and snatched a handful of jewelry that might possibly work with it. She'd barely gotten her shoes on before she was rushing into the kitchen to get some coffee.
Michelle was at the counter with her laptop as she always was, eating cereal and working. But what surprised Jill was finding that Lucas was up too.
He didn't have to work. He didn't have a schedule. He could still be in bed.
But there he was, sitting at the counter with a cup of coffee, putzing on his phone. Wearing nothing but a pair of old sweatpants. His hair was mussed, he needed to shave, and he wasn't wearing a shirt.
So the first thing Jill saw as she came into the kitchen was a whole lot of gorgeous male back and shoulders and arms.
She didn't need to see
that
this morning.
She dumped her pile of jewelry on the counter as she poured herself a cup of coffee.
"Morning," Lucas said, sounding friendly and casual.
What was he even doing up this early?
And why did he have to sound so awake? Awake and masculine. Awake and masculine and sexy.
First thing on a Monday morning.
She did her best to suppress a snarl.
"You're running late," Michelle said, without looking up from her laptop. "Did you oversleep?"
"I don't want to talk about it." Jill was trying to drink her coffee and put on her earnings, bracelets, necklace, and rings at the same time.
Lucas was watching her with laid-back interest in his green eyes.
She tried not to snarl at him again.
His eyebrows went up slightly, and she realized she must not have done a good job at the suppression.
She turned her back to him, reaching into the cupboard for a breakfast bar. She preferred to eat cereal, but she didn't have time this morning. She kept her back to Lucas as she gulped down more of her coffee.
She stiffened, glancing over her shoulder to verify that Lucas had been talking to her. "What?"
"You missed a button." He gestured toward her dress. "You want me to get it?"
"I can get it," she gritted out, contorting her arms until she could feel which button on the back of her dress was undone. Discovering it, she stretched her shoulders painfully so she could button it.
When she glanced back over at Lucas, she saw that his mouth was tilted up slightly.
He was laughing at her. Silently but definitely laughing.
She didn't try to hide her snarl this time.
He didn't have to be up and dressed and at work by eight in the morning. He didn't have to sit there in her kitchen, looking smug and gorgeous and amused and irresistibly rumpled when she could barely pull it together.
What kind of malicious turn of fate had made him her roommate at all?
When she'd managed her button, she poured more coffee into her cup and took it with her, grabbing her bag on her way out as she left.
She did remember to mumble out a "See you later," before she closed the door.
It was just the first Monday morning of Lucas living in her apartment.
It was going to be a long six months.
N
oelle handwrote her first romance novel in a spiral-bound notebook when she was twelve, and she hasn't stopped writing since. She has lived in eight different states and currently resides in Virginia, where she reads any book she can get her hands on and offers tribute to a very spoiled cocker spaniel.
She loves travel, art, history, and ice cream. After spending far too many years of her life in graduate school, she has decided to reorient her priorities and focus on writing contemporary romances.
Rafflecopter for
Living with Her One-Night Stand
Release Week Celebration Giveaway:
Noelle is offering one (1) lucky Grand Prize winner a $25 Amazon Gift Card and three (3) Runner-Ups an eCopy of one her backlist titles. To enter, simply fill out the Rafflecopter