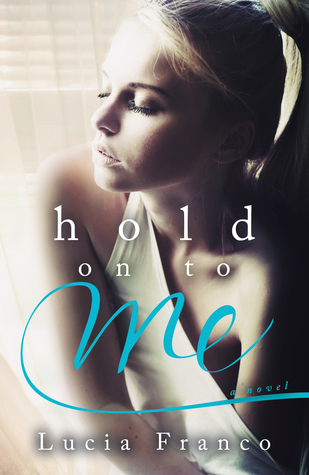 John Jackson.
He's a sweet talking Georgia boy, rough around the edges with an irresistible smile. John sets his sights on the new girl, determined to show her what his small town is about. But she isn't as accepting as he thought and she rejects him at every turn.
The beauty and boldness of Alyssa Winters stirs John's blood. She quickly works her way under his skin and becomes a constant in his life – his best friend, his other half. As the attraction between the two friends grows, John wants more.
She pushes, he pulls.
When one reckless night of fun wreaks havoc on John, Alyssa risks it all to ease his pain, giving him the one thing he desires most...her. But John's sadness runs too deep, the damage, irreparable.
He runs, she falls.
John must work to prove himself. Despite everything, Alyssa is the one person he doesn't want to live without. The stakes are high, and he's willing to bet it all. Even if it means he's left to suffer alone.
____________________________________
CHECK OUT HER OTHER BOOK:
You'll Think of Me (Luke Jackson's Story)
❉Purchase Link ➙
http://amzn.to/1tww0uy
❉Review Link ➙
http://bit.ly/1qJxGMx
Because with them, it always started with a kiss.
These are two are pretty much frustrating and will test your patience, and yet you will admire them for what they have been through, and how they manage to survive what life threw at them at their young age.
Alyssa was the new girl in town, and Johnny was a sweet-talking country boy who likes to play in mud. They were perfect for each other. The chemistry was there, the attraction was palpable. The girl just needed to put a label on it, since she was getting more and more confused.
Just when everything was going perfectly, tragedy happened that destroyed their relationship. He was grieving, he was pushing her away, and she was hurting. They didn't realize that their choices and their action could dampen their new budding relationship until it was already too late.
I couldn't blame Alyssa, really. She made a bad choice, but heck they were both in pain. It was a bad move, but he somewhat pushed her to it. He was acting as if she doesn't exist anymore, as if she meant nothing to him and it stings.
When he came back, he was surprised to find the love of his life was different from what he imagined her to be. He tries to win her back by wooing and promising – but the trust has been broken. He needed to do more than groveling to bring himself back into her good graces.
I wanted to welcome him back, after all, he was all sweet and attentive. But coming from Alyssa's side, I knew it was hard for her to look through everything that has happened to her. The trust has been broken, and she was not the girl he left behind. A lot of things had happened already.
Will they get their second chance?
Lucia Franco pushed it. She bravely wrote this book and awed me. Topics that are considered taboo, but are happening in closed doors. It creep me out because it's raw, it's real and it's heartbreaking. It's happening around us – we might have been blind at some point and nonchalant at the next but it's true. She pointed it out, made her readers see, and gave her readers something to ponder on.
We always have choices. Every one of us. Life may throw us some sh**, and we may left with a few sh**ty choices, but we are still left with options, and it will always be up to us to choose among it. Johnny and Alyssa made some bad choices and got the both of them heartbroken, and yet it was their choices that brought them back together. Exasperating, yet admirable young couple – can't help but just love 'em both in the end.
Lucia currently resides in South Florida with her brainy husband and wild kids who drive her up a wall. There's never a dull moment in her hectic world, but Lucia wouldn't change a thing. Luckily she has a strong man to stand by her side and combat the craziness with her. YOU'LL THINK OF ME is not her first book, but it's the first one she's completed and likes. The others will come at a later date.