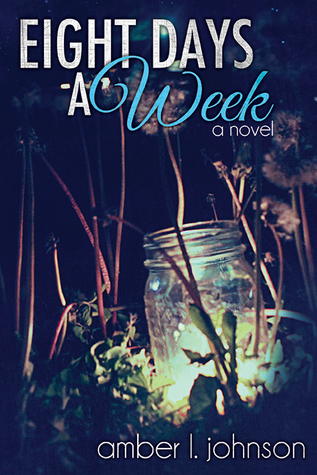 Gwen Stone has secrets she's not ready to reveal. After a recent promotion at work, she needs a caretaker for her children. She's frenzied and in a lurch and pretty much ready to hire the first person who comes along. So she does.

Andrew Lyons needs to get out of his sister's apartment, and a Craigslist posting may be the answer to his prayers. But what he thought was an ad for a room rental turns into a job offer he can't refuse. Accepting the nanny position could change his life, if only he had a clue how to be a grownup.

A working mother, a shirtless manny who looks good in a towel, two children who need more than than a babysitter, and hours of kids' TV can only spell disaster for everyone involved.

Because a manny should always mind his own business.

And he definitely shouldn't fall in love with his boss.
Purchase Links:
Nook:
http://bit.ly/1ykxMSX
Love doesn't have an end, or a time frame. It's not from nine to five – not just a few days a week. Love works overtime. Every day. Even on weekends. And on extra day just to prove that it's real.
The MANNY
The first time I met Andrew – HE WASN'T THE BOYFRIEND MATERIAL. No. No. No.
1.
He is childish – so immature
3.
He doesn't have a steady job
4.
He lives with his sister
I wonder how will I ever fall in love with him?
He was forced to find some work and leave his sister's apartment. Beggars can't be choosers: I guess both go both ways for him and Gwen: He needed work, and she needed someone to watch over the children while she is at work.
I underestimated him. He might be immature, but I think he was perfect for a job. He's the perfect example why adults should have that inner child within us. It made him fun to be with, and he became someone the children couldn't live without. It was the children, and perhaps Gwen that changed him. That made him into someone his family could be proud of. There is something amazing, and inspiring for these people who helped mold young minds and push them out of their shells. By the end of the story, you will find out why this guy is pretty amazing.
THE MOM
Gwen just got a promotion, which makes her time in the office a little bit hectic. She wanted to spend as much time as she wanted but she can't. So, she tries her best to give some quality time to the children when she's around. If you like Andrew, you will like Gwen as well – she had done so much for the children, and I can't blame her for wanting to be happy herself. Nevertheless, she would sacrifice anything, even her happiness for the sake of the children.
Can she gamble her heart and the children's happiness? How long can Andrew stay? Will this man stay forever?
THE CHILDREN
They are adorable! I love them both. I didn't know their history at first, but my heart went out to them immediately. Bree and her grown-up ways, and of course there's Brady who have been through so much. Day by day, each experience with them, each mistakes, each learning made Andrew a better man. Day by day, they have found a way into his heart. It was such a heartbreaking thought watching him standing there in the driveway as he looks at the bus driving away with both children inside of it – this was one of my favorite scenes in the book.
It's amazing how some strangers can change and put meaning into your life. I didn't expect the impact the children would have into his. What started out to be a job, had turned his life upside down. The not-so-boyfriend material became a dream guy. This book was recommended to be by a friend, telling me it was a fun read. Which, it was by the way. I was laughing my heart out. This guy was hilarious. I loved every single heartwarming, and heartbreaking moments of the book. It found a spot on my list of favorites and will-recommend books!