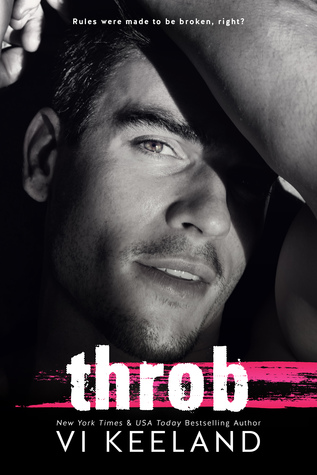 No dating.
No sex outside of the game.
No disclosing the terms of the contract.

Rules were made to be broken, right?

Eight weeks ago I signed a contract. One that seemed like a good idea at the time. A handsome bachelor, luxury accommodations, and a chance to win a prize my family desperately needed. There were some rules though. Lots of them actually. Follow the script, no dating, sex, or disclosing the terms of the deal. After my self-imposed moratorium on men the last year, it wouldn't be hard to live up to my end of the bargain…so I thought. Until I realized the deal I'd made was with the devil…and I was in love with his dirty-talking brother.
According to her contract, it wasn't supposed to happen. She wasn't suppose to date, to have sex, and disclosing the terms of the contract. She needed to win. She needed the money badly. It wasn't for her, but for the people she hold dear to her heart. Eight weeks ago, it didn't matter. She had not met Cooper yet.
Cooper was very, very hard to resist. A hot, alpha-male who knows what he wants and which buttons to push. He was rich, successful and owns one of the biggest production company in Hollywood, and he only wants her. Problem is, he couldn't have her. He could offer her the world, but she declined, needing to earn it for herself.
Things got a little heated, when jealousies flare, tempers ran off, and blackmail were put in the table. Would they survive? Would luck be on their side?
I seriously liked Flynn. He may have appeared to be the third party between these two - but he was respectful. He wanted her, but respected her boundaries. Probably why he makes a good friend. I am excited to hear that his story is next. He deserves his happy ending too!
My heart throbbed loudly for THROB!
Right from the first time they met, down to the very last page. I think the excitement of the affair, of keeping it, not to mention the contest was keeping my adrenaline on very high level. From the moment it was sent on my Kindle, I couldn't put it down. It got me totally hooked and addicted. Another Vi Keeland novel to go gaga over with.
Every girl needs three things

1. A flutter in her belly when she meets

him

for the first time.

Meet Cooper

My lips brush the top of her hand lightly, my tongue sneaking out to fleetingly touch her skin. The brief contact stirs an ache inside me. This woman tugs at something—more than arousal—something that makes me want to slow down time just to spend a few more minutes standing here.

"Did you just…" she stammers a bit.

"Did I just what?"

She squints at me. "You know."

"Do I?"

"I felt your tongue on my hand. You…you licked me."

I'd been dying to run my tongue along her neck all evening, although I hadn't really meant to be so crude about it. It just sort of …happened. "I wouldn't say licked, maybe just a little taste."

"So you tasted me?"

My entire body suddenly has interest in this conversation. "I suppose I did. But it wasn't nearly enough. That brings us back to my invitation for dinner. Tomorrow night?"

"I can't."

"The day after then?"

She laughs and shakes her head. The sound makes me smile.

"Good night, Cooper." She pulls the driver's side door shut and leaves me standing there…for a full five minutes after she's gone.



Vi Keeland is a native New Yorker with three children that occupy most of her free time, which she complains about often, but wouldn't change for the world. She is a bookworm and has been known to read her kindle at stop lights, while styling her hair, cleaning, walking, during sporting events, and frequently while pretending to work.
She is a boring attorney by day, and an exciting smut author by night!