Purchase Links: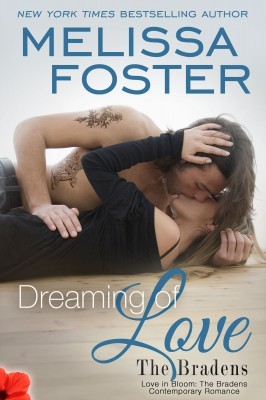 Emily Braden is a leader in architectural preservation, a pillar in her small hometown, and successful in everything she does—with the exception of finding true love. She's watched several of her brothers fall in love, and she needs this trip to Tuscany to get away from it all and to stop focusing on what she doesn't have.
Dae Bray doesn't do flings, and he never stays in one place for very long. As a demolitionist, he goes where jobs take him, and the more often he travels, the better. His trip to Tuscany is all work—until he meets smart and sexy Emily, who makes him reconsider his fear of settling down, his no-fling rule—and just about everything else he's ever believed about himself.
Passion sizzles as Dae and Emily explore the history and beauty of Tuscany. Their romance moves beyond tourist attractions to the bedroom, blossoming into a deep connection neither can deny. But their worlds collide when Emily wants to preserve the property that Dae is there to demolish. Can a woman who sees the beauty in preservation and a man whose life is spent tearing things down find a solid foundation for their love?
Emily got the trip as a gift from her brother. After working so hard, she needed this break, and vacation. No work: just stop and smell the flowers kind of stuffs. Which better to be in than in Tuscany? She likes that most of her brothers are falling in love, how she wished she'd find someone to spend her life with. Someone who would look at her the way their girlfriends would look at her brothers.
Dae was in Tuscany for work. He was sent off to assess a piece of property that the owner wanted to demolish. What he didn't expect was to see Emily, fall in love with her, much more making it hard for him to do his work. But this girl had made him feel emotions that were foreign to him.
She was a builder. She wanted to restore things. She appreciate architecture, history and art. While him? He was a destroyer. He demolishes things, or whatever that he was task to do. His work was pretty much simple until their paths crossed in Tuscany.
Opposite attracts – but will the two of them who had diverse views on things work out their differences or would they let it drove them apart? What happens when they were back in the real world?
I appreciate the 'magic touch' that she placed on a certain thing. I can imagine myself in the middle of it, appreciating it's façade, closing my eyes and making a wish for myself. Her description was too vivid, too beautiful, I can imagine myself standing in-front of it.
I think for the first time, I was caught off guard in the insta-love that Melissa Foster had built between these two. It was so fast; I think I paused for a while and allow the chemistry to sink in. Nevertheless, despite the fact that this might not be one of my favorites, I appreciate the side-stories Ms. Foster incorporated in this book. The myth, the hope-filled stories associated with it. There was something inspiring about it. I wonder if these people would have their stories too. Melissa surely delivered another interesting, hot and romantic read to continue her series of this amazing family bunch.
RATING: 3.5-4/5
"Melissa Foster is a wonderful connector of readers and books, a friend of authors, and a tireless advocate for women. She is the real deal"-- Bestselling Author Jennie Shortridge
"What sets Melissa Foster apart are her compelling characters who you care about... desperately. This is psychological suspense at its most chilling. I dare you to read the first chapter and not be hooked." International bestseller, M.J. Rose
Melissa Foster is an award-winning, International bestselling author. Her books have been recommended by USA Today's book blog, Hagerstown Magazine, The Patriot, and several other print venues. She is the founder of the Women's Nest, a social and support community for women, the World Literary Café. When she's not writing, Melissa helps authors navigate the publishing industry through her author training programs on Fostering Success. Melissa is also a community builder for the Alliance for Independent Authors. She has been published in Calgary's Child Magazine, the Huffington Post, and Women Business Owners magazine.
Connect with Melissa:
Website
|
Facebook
|
Twitter
|
S
ocialnetwork for women
|
WorldLiterary Café
|
FosteringSuccess
|
FacebookMelissa Foster
|
Goodreads
a Rafflecopter giveaway
The Braden Cousins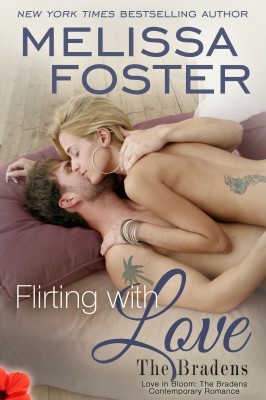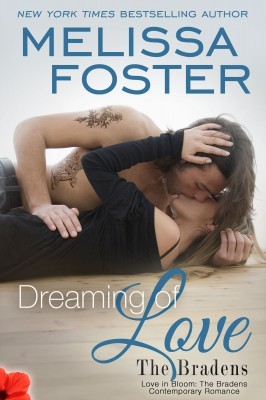 Taken by Love
(#1: Luke & Daisy)
Fated for Love
(#2: Callie & Wes)
Romancing My Love
(#3: Pierce & Rebecca)
Flirting With Love
(#4: Ross & Elizabeth)
Dreaming of Love (#5: Emily & Dae)
Crashing Into Love (#6)