Title:
A Brand New Ending
Release Date: October 23, 2018
Publisher: Montlake Romance
Summary
Ophelia Bishop was a lovestruck teenage girl when she and Kyle Kimpton chased their dreams to Hollywood. Kyle's dreams came true. Ophelia's did not. When Kyle chose his career over their relationship, Ophelia returned home to rural New York to run the family's B & B—wiser, and more guarded against foolish fantasies. Now Kyle has come crashing back into her life, and all her defenses are down.
Kyle can't think of a better place to write his latest screenplay than his hometown. After all, that was where he met the heart of his inspiration—his first love. He knows the damage he's caused Ophelia, and he wants a chance to mend their relationship. If anyone can prove to Ophelia that happy ever afters aren't only for the movies, it should be him.
As much as Ophelia's changed, she still has feelings for Kyle. But her heart has been broken before, and she knows that Kyle could run back to Hollywood at any time. She gave up her dreams once, but maybe she can dare to change her own love story…one last time.
Kyle and Ophelia had dreams of eloping and making it to Hollywood. Both of them chased their dreams, Ophelia with her singing and Kyle with his writing. But it was only the latter who made it big. When it was apparent that Kyle chose his career over their relationship, Ophelia went back home to manage their family's B&B. There was no way she was going through this heartache again. She was done with Kyle, and with love.
Kyle has other plans though. Writer's block brought him back to his hometown. Maybe he can find some inspiration in here. After all, this place gave him both the best and worst moments of his life. This place gave him Ophelia. He has plans on mending their broken relationship, but Ophelia has changed.
She didn't want to see Kyle. But he was just determined to stay in the B&B, and he was willing to grovel. She knew once he finished writing his screenplay, he'd be back in Hollywood, and she'd be left with a broken heart again. Question is, how long can she ignore the chemistry that was always there and her feelings toward her first love?
I love the characters in the story - both Ophelia and Kyle. Two of them are stubborn and have their own minds. I hated at first that Kyle never really realized his mistakes or what went wrong. And well, Ophelia wanted him to guess.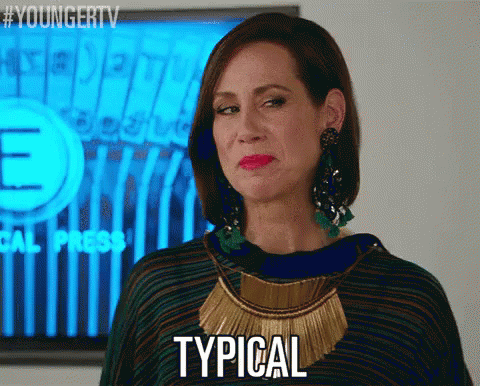 Nevertheless, once they figured out - they finally understood and got their HEA. But in between recreating their romance, there is so much more. I love the story with Kyle's father. It was one of my most favorite part in the book. Sometimes, when a person caused you so much pain - it is just so hard to forgive. But people change. They do try and admit their past mistakes and try to make up for it. I was just glad that Kyle took a chance. It was a total awww moment.
Second Chance Romance NEVER gets old. This one may sound a total cliche and yet it wouldn't feel any less romantic, or sexy, or emotional. A Brand New Ending is a story of love, forgiveness, family and second chances.
A Brand New Ending by Jennifer Probst
He parked the car and cut the engine.
Ten years since he'd come home to the small upstate New York town of Gardiner and gazed upon the staggering Shawangunk Mountains. Ten years since he'd touched snow. Ten years since he'd been surrounded by the eerie beauty of nature's silence.
And too many years since he'd seen the only woman he'd ever loved.
They'd been the three musketeers—Ethan, Ophelia, and him—caught in a world of their own making. Memories assaulted him. Of running through the woods when they were young and racing horses barefoot as the green meadow flashed below. Of moonlight walks and late nights at Bea's Diner, squeezed into the cracked red-vinyl booths as they spun dreams of the future and feasted on greasy burgers. Of his first kiss with Ophelia. The taste of innocence and passion mixed with Juicy Fruit chewing gum.
He closed his eyes, staggering under the raw emotions the images brought. Some of those dreams had come true for him, but the price had been brutal.
It was time to make things right.
It was time to reclaim what he'd lost.
Kyle glanced at the passenger seat, his fingers already reaching to stroke the leather laptop case. He'd left a fancy mansion behind, along with rooms filled with expensive trinkets meant to amuse, entertain, and distract the masses. He'd walked away from a gourmet chef, housekeeper, and personal trainer. His garage still held the laser-blue Lamborghini and the sleek black Hummer. He'd left the tuxedoes and designer clothes in his closet; the cedar wine cellar still filled with rare, expensive wine; and the four-poster mahogany bed that had seen too many lonely nights.
Now all he had to his name was one battered suitcase, his laptop, and a Ford Fusion rental car.
And for the first time in way too long, he felt the beginning of a creative spark—the sexy wink of his muse beckoning him closer to his childhood home, where he'd sworn he'd never return.
He grabbed his phone and tapped out a text to Ethan.
I'm here. How bad is she going to take it?
He waited a bit, until the familiar gray bubble with ellipsis popped up.
Don't know—depends on how pathetic you look. Still have no clue why she's mad at you.
Kyle winced as guilt punched through him. Falling in love with your best friend's younger sister was a no-no. Running away with her was even worse. But eloping and not telling his friend about it?
There was no making amends for that one.
He cursed, then tapped his fingers again.
Maybe this wasn't such a good idea.
Don't be stupid—it's a great idea! The inn isn't booked up and she's just being stubborn. Go inside, make nice, and I'll be there in an hour.
He groaned and resisted the urge to bang his head against the steering wheel. When he'd asked about staying at the inn for three months to work on a new project, he'd worried Ophelia would refuse. When Ethan told him to book his ticket, he'd been relieved.
Until he found out on the plane ride that Ophelia had actually said no. Ethan had conveniently left that part out, citing in true guy code it would all be
fine
.
Her refusal to see him hurt more than he'd imagined it would, but now he had no choice. Everything was set in motion, and he wasn't about to return to LA. Not only had he committed to writing this screenplay surrounded by his memories, he'd sworn to fight for a second chance with Ophelia. It was time they both faced the past, put some ghosts behind them, and figure things out. After all, it had been eight years.
She had no idea he was about to walk through her door with the intention of staying for the next three months—in the dead of winter.
That'd be bad enough, but when she heard his other piece of news?
Things were gonna get a hell of a lot worse.
He stayed in the car a few more minutes, trying to psych himself up. Maybe she'd surprise him and be open to talking things through. Maybe she wouldn't be horrified when he told her about what he'd discovered a few months ago. Maybe it would all work out fine, just like Ethan said.
Maybe he'd find himself again.
Grasping at all those positive possibilities, he gritted his teeth, grabbed his bag, and got out of the car.
Author Biography
Jennifer Probst is the New York Times bestselling author of the Billionaire Builders series, the Searching For series, The Marriage series, the Steele Brothers series, and The Start of Something Good, which is the first book in the Stay series. Like some of her characters, Probst, along with her husband and two sons, calls New York's Hudson Valley home. When she isn't traveling to meet readers, she enjoys reading, watching "shameful reality television," and visiting a local Hudson Valley animal shelter.
Social Media Links
Rafflecopter Giveaway
a Rafflecopter giveaway