Book Description:
The only easy thing about Jude and Lucy's relationship is their love for one another. Everything else is hard.
Especially when it comes to reining in Jude's trigger touch temper and Lucy's increasing jealousy of Jude's Spirit Sister on the cheer squad who's attached herself to him in just about every way a girl could. Feeling the stress of trying to hang on to her quintessential bad boy while becoming the foremost dancer in her class, Lucy knows something's going to break. She wants both. She needs both. But if she doesn't make a choice, she risks losing everything.
For Lucy Larson and Jude Ryder, love might be the thing that just isn't enough.
Book Review:

3/5
But sometimes, as I was learning, love wasn't enough
It's late, and I'm up just to write this review because I have just finished this book - AT LAST . I totally love the first book and was already head over hills on Jude Ryder. Who wasn't, right? The bad boy who fell in love with a nice girl. And now their story continues:
Exactly how I feel as I was reading through this book, since I have read a dozen of these type of plots from a variety of novels. This is exactly what happens when two very passionate people fell in love. When doubt and mistrust lingers even for a second, hope falters, relationship that took long to develop crumbles in blink of an eye. A familiar plot, but amazing lines. So in the end, I still liked it. Despite the fact that it felt familiar. I love seeing the old characters like Holly (way to go girl!), who completely became important to both main characters. I like the changes in Jude - the way he handles his anger. His self control greatly improves, oh, he's still the possessive alpha male, nevertheless, it was a relieve that he's not in trouble in any ways. I didn't like Lucy in this book at all. I hated the way she raised a carrot in front of Jude every now and then to lead him on, I just hate her. Jude may be a confusion, and sometimes overwhelming, but he loves her nonetheless and deserves nothing but her trust. Yep, it's still the issue: TRUST. The spirit sister is definitely someone you would like to throw over a pool, but she made a nice conflict in this story.
Lucy's mother was a big help - an eye opener for her. Her parents have improved - it includes their relationship with her. (This is my first time to make a review with all this pictures, so let me try this one: )
There were scenes where I like to:
or I like to: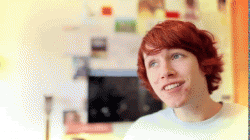 and in the end I finally: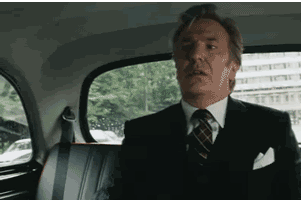 Although I was disappointed in the ending. Maybe I don't believe in grand gestures (when it's grand as that!) - but I want an ending that can be convincing and almost-real and just like the first one - nice and sweet, not overly dramatic and theatrical...
I'm already satisfied with the first book, so for readers who haven't read this one yet, its okay if you skip, okay if you don't. You won't miss anything, just the chase of the happy ever after.
Favorite Quotes:
"I can forgive a man's past faults, his present shortcomings, and his future failures if every minute of every day he loves me like it's his religion."

"Love isn't only love, sweetheart. It's hard work, and trust, and tears, with even a few glimpses of devastation. But at the end of each day, if you can still look at the person at your side and can't imagine anyone else you'd rather have there, the pain and heartache and the ups and downs of love are worth it."

"Love isn't easy. Especially the really good kind. It's difficult, and you'll want to rip your hair out just as many days as you'll feel the wind at your back. But it's worth it. It's worth fighting for. Don't let what isn't real blind you from what is. Life isn't perfect, we sure as shit aren't perfect, so why should we expect love to be?"

"If you say you're going to trust your man, then trust your man. Don't revoke that privilege when he needs it most."