Kiki Michaelson wants one wild night to forget her starving-artist worries. Simple.
Only instead of Darren Cole becoming her one-night stand, he taunts her with a challenge. Then while she's trying to best him at his own game, he turns out to be the last thing she's prepared for: someone she wants to keep.
Which means all he can ever be…is a friend.
Darren Cole never allows a girl to get close—not close enough to matter.
Then storms in Kiki Michaelson, a beautiful, fearless temptation that rocks his world off-balance. But he fights their attraction, unwilling to gamble something physical with their close ties. Until the passionate sculptor exposes her heart and breaks his wide open.
In that moment it becomes clear: she could never be just a friend.
Sometimes what you run from…is exactly what you need.
***HEARTBREAKER is a standalone, full-length new adult romance told in dual POV. Due to mature themes and adult language, this book is for those 18 and older.***
Purchase Link:
http://amzn.to/21MVx2H
Kiki was set for Darren to become her one-night stand to forget everything in her not-so-perfect life for a night. But instead of jumping to her perfect offer and give her orgasms – he refused her. And told her that she deserves more than a one night stand and he wanted to become her friend.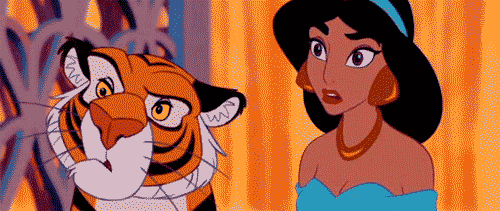 Oookaaay. He actually suggested that. Although no one, not even him can deny the attraction that is sizzling between the two of them.
But Darren has a lot on his plate, and he was barely holding on. Spending time with the beautiful and irresistible Kiki made him forget about his problems and finally he was making time for himself and he was enjoying the company. He didn't allow a woman to get close to him, but Kiki had cross the barriers before he even upped his defenses.
However, he has some secrets he keeps. What happens when Kiki discovers them?
I love the growth that Kiki's character went through in this novel. From a scared, vulnerable artist – she had learned to trust, to ask for help and became a better version of herself. She was more positive, and was ready to face any challenge that will be thrown at her.
As for Darren, he has some issues, but I was glad someone (unexpected) had put some sense into him before he ruined the best thing that might have happened to him. But nevertheless, our guy is a pretty much amazing and would do anything for the people he loves. He'd sacrifice a lot for them, even his happiness.
It's a prolong foreplay that had me panting with anticipation. But I love the fact that they decided to become friends at first and get to know each other before crossing the lines. Yes, they were attracted to each other, but a relationship requires more than physical attraction and intense chemistry. Spending time with each other, and learning each other's secret had brought them closer than each other. Now they had trust, and honesty. They have allowed each other to grow together and individually.
Heartbreaker is a great read. I loved the fact that this one is in dual POV, the development of the characters, the romance, the anticipation of them getting together, the steam and most especially the circumstances that surrounds their relationship. This was more than just a love story that can make you swoon. It touches a very sensitive topic that not all are brave enough to dwell on. More than Kiki and Darren, you have the courageous, witty and beautiful Logan to fall in love with as well.
Stay in touch with us on our social media pages…
Blog |
Facebook |
Kat's Twitter |
Stone's Twitter |
Website