Title:
Touch Me
Author: Olivia Cunning
Series: One Night with Sole Regret #4
Published Date: April 18, 2013, Amazon
Amazon
|
Goodreads
Rating:
★
★
★
★
✩
He went there looking for a sure bet…
Sole Regret's bassist, Owen Mitchell, is convinced that romance is for chumps. He's only looking for a good time, and when he spots an attractive, older woman emitting men-suck vibes at a brand new sex club, he's sure he's found it.
She went there hoping to get over her ex-husband…
Successful business woman, Caitlyn Hanson, is still infuriated and hurt over her ex-husband's affair with a much younger woman. She's only looking to scrub his claim from her body by offering it to the first attractive man who shows her interest, and the young, hot stud, who just sat down at her table, will do quite nicely.
They never meant to get personal…
Caitlyn knows she's not supposed to get attached to Owen just because he gives her body pleasure unlike any she's ever known, but it's her first one-night-stand and she can't seem to keep her heart out of the equation. For once, Owen finds himself in the same conundrum. He likes Caitlyn too much to keep his heart at a safe distance, but will a mistake from Owen's past drive her away forever?
Just like any book coming from this series, one night is never enough when it comes to Sole Regret. How can it be possible??
Owen, among all the member of Sole Regret, I adore him the most because he seemed to be the lesser evil. Her loved his family and appreciate the crew who makes up their tour. He's also a loyal friends especially to Kellan. But for a guy who receives his own share of the females in the world, he has some self confidence issues.
I thought you were hot before, but now I'd have to say that you're on fire. Molten. Nuclear.
Here comes Caitlyn. The ink on her divorce papers wasn't dried up yet but she decided to go to a sex club. She was seeking 'revenge sex' for her ex-husband's infidelity. He had been cheating on her with someone so much younger. Totally a blow to her ego. At the invitation of her friend, she decided to come and at first, want to just have sex with everyone (if she get's THAT lucky). But one look at Owen and she knew that he will suffice.
But unlike Caitlyn, Owen has more issues to solve which involves his friend, Kellan who seemed to be more recluse and an inactive sex life since the latter's girlfriend past away.
When two unlikely people who doesn't seem to believe in themselves meet in the most unexpected places and suddenly compliment each other - it's fate.
TOUCH ME...
It's hot, steamy, sexy and just wow.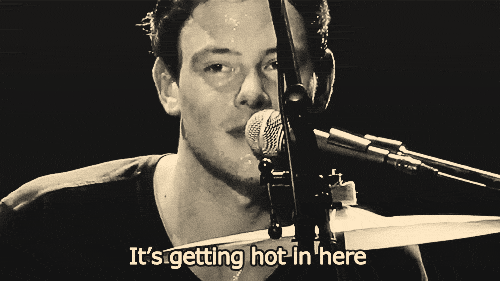 I love it especially the twist in the ending. I was taken aback, almost sorry that I haven't read
Share Me
prior to reading this one. But nevertheless, just like the rest of Olivia Cunning's book, I thoroughly enjoyed, savored and drooled after reading this and wished I had more nights with this Sole Regret.
Train wrecks waiting to happen were mesmerizing.
What's truly sexy about a woman isn't what she wears. It isn't how much time and attention she spends on her hair. It's no that her bra matches her panties. It's the way she thinks, moves, speaks. That's what's sexy about a woman.
Guys like you don't usually talk to girls like me. Girls like me don't get invited to prom. Guys don't make fools of themselves for girls like me. Girls like me are ignored. Invisible. But I'm not a girl anymore. I'm a woman. Thanks for reminding me.
Olivia Cunning
Combining her love for romantic fiction and rock 'n roll, Olivia Cunning writes erotic romance centered around rock musicians. Raised on hard rock music from the cradle, she attended her first Styx concert at age six and fell instantly in love with live music. She's been known to travel over a thousand miles just to see a favorite band in concert. As a teen, she discovered her second love, romantic fiction -- first, voraciously reading steamy romance novels and then penning her own. Growing up as the daughter of a career soldier, she's lived all over the country and overseas. She recently moved to Galveston, Texas.
One Night With Sole Regret Series